Clean your inbox in a few swipes
Delete the noise. Archive what's done. Keep the important. Save time and stress with a trimmed inbox.

Join 200 beta users.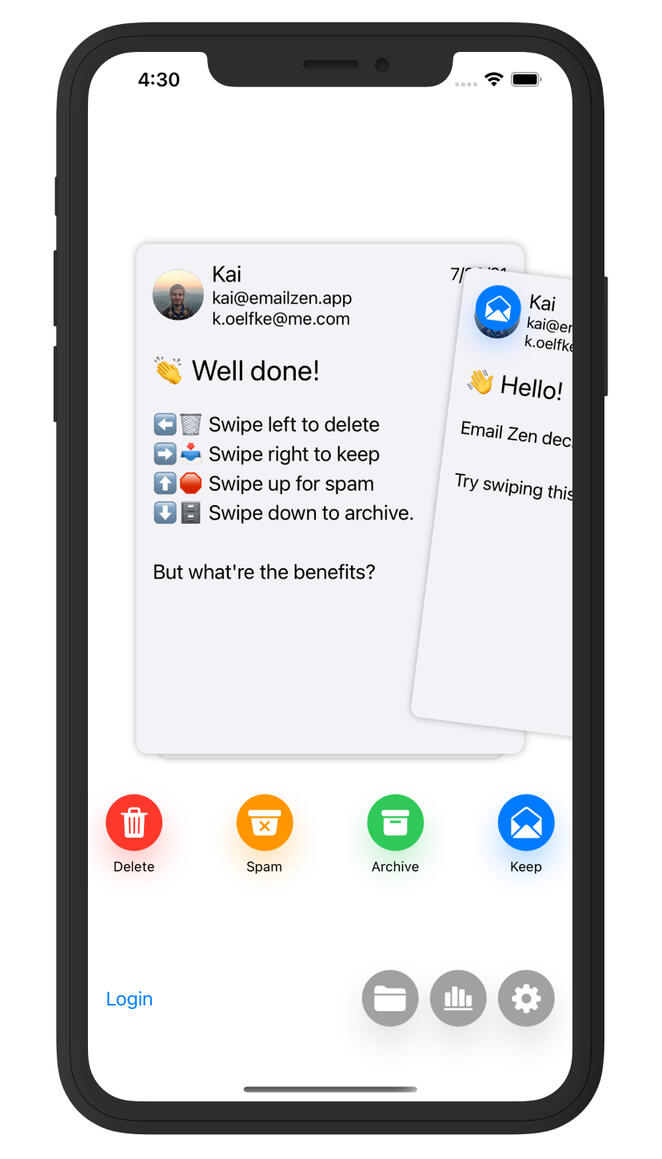 "Thank you sooooooo much for essentially saving my life. My email is totally out of control but thanks to your app I have cleared out over 500 emails in less than a hour."
How much time do you email?
People spend 2.6 hours and receive 120 emails per day. Growing 4% yearly.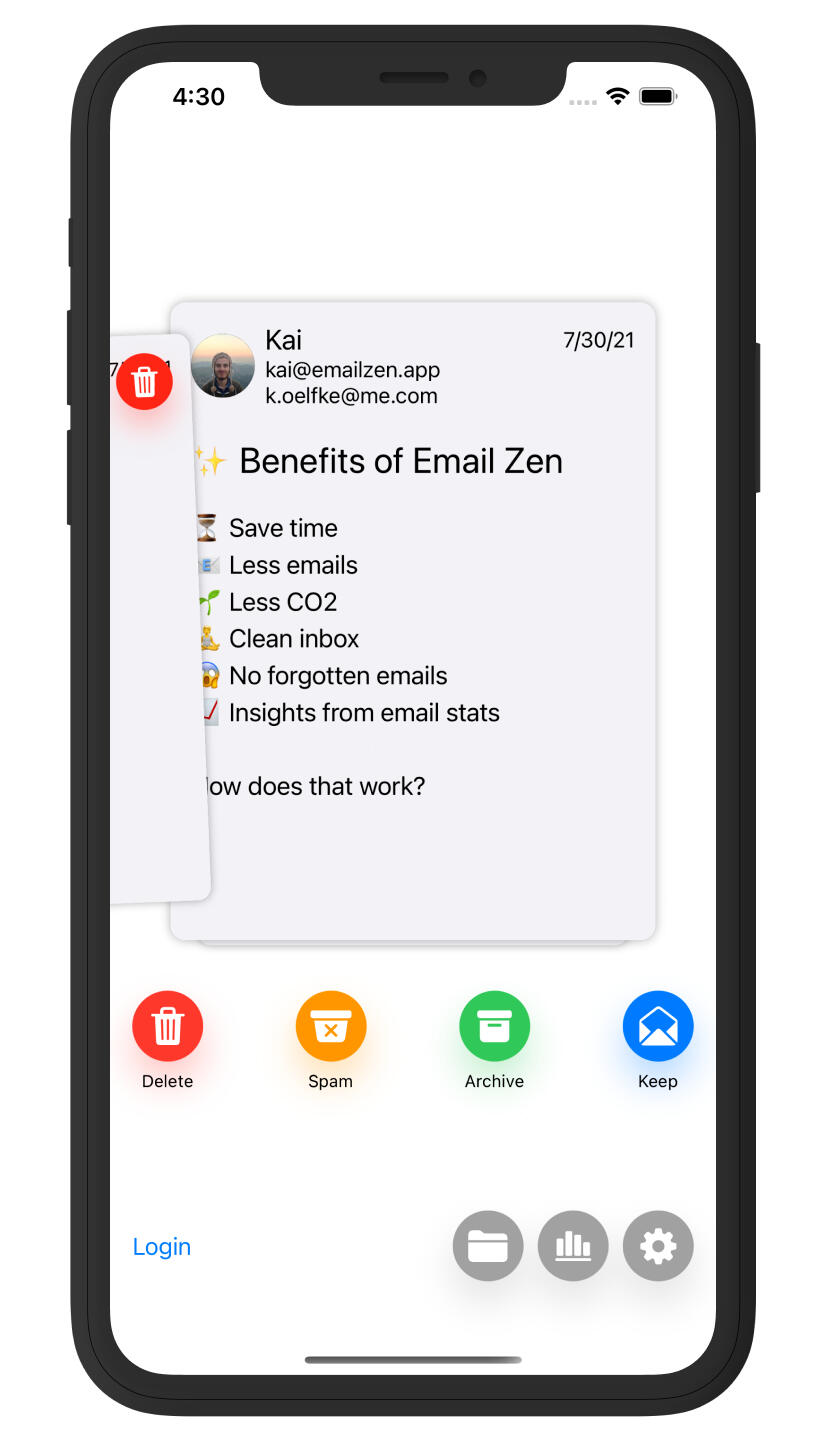 Focused UI
Speed through your inbox
Long lists don't get done. Sort one email card at a time. Less options mean faster decisions.
Distraction free UI
Sort. Without distractions.
No links. No attachments. No replying.

Stay in the flow of sorting emails. And you'll be done in no time.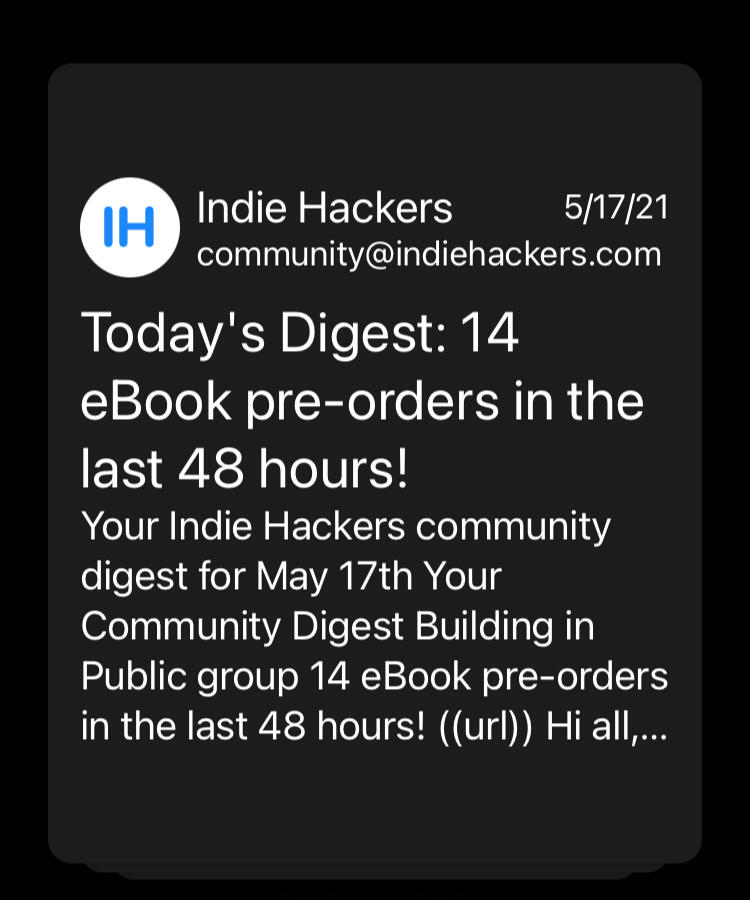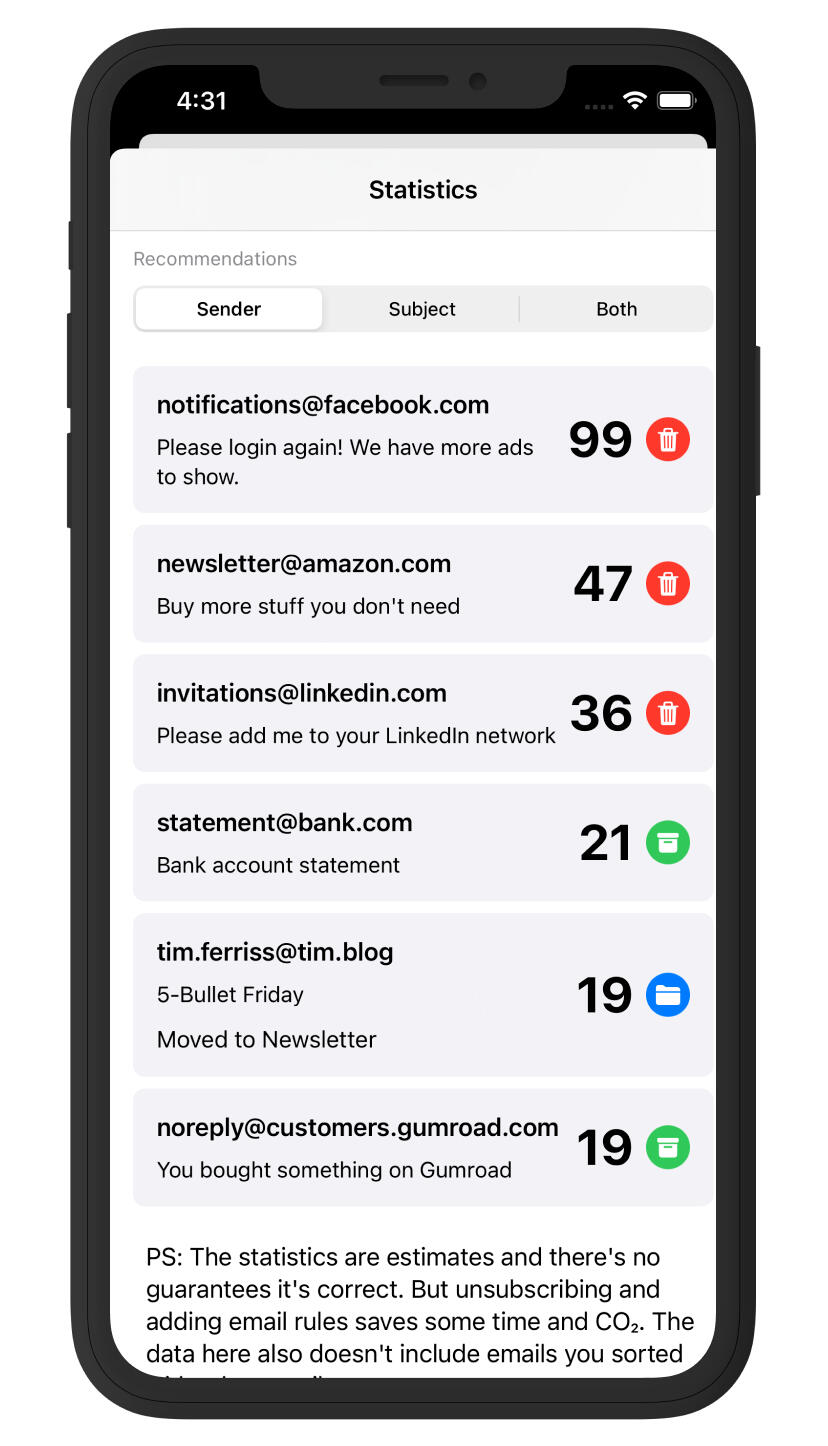 Statistics & Recommendations
Feedback loop for less emails
Email grows. New accounts. More newsletters. Data leaks and spam.

Sorting gives you actionable insights. Unsubscribe what you don't need. Automate the rest.

So your inbound email volume stays healthy.
A decluttered inbox helps you

save timestay organizedreduce stress
FAQ
Is this secure and privacy-friendly?

Email Zen has no email servers. It all happens on your device and the server of your email provider. Email Zen uses the open source email library MailCore that other apps like Airmail and Spark also use.

Privacy Policy

What email providers can I use?

All email accounts with IMAP support work. Gmail and accounts with two factor authentication need an app specific password. Write me, if you have any issues.

Notes on Gmail
Gmail requires an app specific password and two factor authentication. Please don't use your normal password or you'll get a warning.

Sign in with Google requires a Google security audit. Google charges 15-75.000 $ for it. For indie developers this isn't practical.

Generating an app specific password.
Activating two factor authentication.

Can I keep using my other email apps?

Yes. In fact Email Zen is not a full email client. It's dedicated for decluttering your inbox. Not more, not less.

Why did you make this?

I prefer my inbox clean. For me less is more whether that's emails, travel luggage or things I own. Existing email apps work well for normal stuff, but not for focused sorting.

So I made Email Zen for decluttering my inbox. And yours.
Got feedback?
I'm happy to hear your questions, ideas, and problems.

Made by Kai Oelfke
Privacy
Summary

Hey! I like that you check out the privacy policy before trying a product. Privacy matters.

I use Email Zen myself and I don't want others to see my emails or other private data.

That's why Email Zen is designed with a focus on privacy.

Your personal data is stored only on the servers of your email provider, your device and on iCloud, if you use iCloud backups.

Email Zen uses the open source email library MailCore that other apps like Airmail and Spark also use.

You can always ask me, if you have questions.

Collection of personal data

Personal data saved only on your device keychain:

E-Mail addressPassword
Email Zen saves some email metadata in a local database on your device for some features. This includes:

Email IDsEmail subjectEmail senderSend dateAction (delete, archive, etc)Email account address
This information is not send to any servers and stays on the device.

No personal data is stored or processed outside of your device and your email provider. Email Zen does not provide, host or maintain any email servers.

You might provide data during customer support. I try to keep the required data for this at a minimum.

External services used by Email Zen

If the user is sending or receiving emails to kai@emailzen.app the email is processed by Zoho.

Zoho Privacy Policy

Carrd.co for this website

This website is created and hosted with carrd.co (referral link).

Carrd.co Privacy Policy

iCloud Backups (optional)

If the user is using iCloud Backups, the data can be also saved on iCloud.

Apple Privacy Policy
Customizable UI
Fits your email flow
Keep it simple with one archive folder. Or sort emails to Newsletters, Paper Trail and To Do. It works with all your email folders.